It's the EFL's fault, right? After all, they run the league and therefore they have to be to blame for 'letting' this happen? 
They're the go-to fall guys here, writes Gary Hutchinson, along with everyone's favourite pantomime villain Steve Dale. Yes, Dale has a lot to answer for, but the way the last 24 hours have progressed doesn't just paint Dale and the EFL in a bad light; it reflects on the whole football spectrum; fans, owners, players and pundits.
I didn't watch Sky Sports News last night. Whilst the media giant have become a staple of our game, much of the problems faced by lower league clubs are caused by them. They're like a rich, tyrannical grandfather who favours certain kids; Salford City? Have two televised matches early in the season. Macclesfield Town? You're the ginger stepchild of the family, get in the cupboard under the stairs.
They can make or break a club's season on a whim. My team, Lincoln City, have a televised clash with Everton this week. Our season possibly hinged on getting that TV money before the transfer deadline, a notoriously shallow squad laden with talent needed some new faces but finances didn't run to a big squad. As a well run, ethical football club we vow not to spend beyond our means and therefore relied on the powers that be choosing us. Beating Huddersfield didn't change our season, a set of suits around a table picking us because we drew Everton did. Still, at least Grandad is scraping the crumbs off his table into our laps this week.
Even then, some narrow-minded fans of opposition clubs were bitter, one Mansfield Town fan believed Derby and Forest would be a better watch than either us or Newport. He missed the point, but then so have many other fans this week.
There has been a lot of unhelpful input from 'fans' of other clubs relishing Bury's plight. Those supporters are also reflective of what is wrong with our game right now; sat in their homes across the country tapping out hateful messages on social media. 'I'll be glad when Bury's gone', said one. 'Horrible club who did nothing when the going was good last season'. Does that supporter have a point? Mansfield Town missed out on promotion because Bury finished second, do they have a right to be angry? Yes, of course they do.
Not at the fans who support the club though, not at those whose lives revolve around going to Gigg Lane as their father and mother did before them. They not to diretly blame in all this, not one bit. If your Dad is a criminal and he's pinching big screen TV's and games consoles, are you a criminal because you live in his house and benefit? Not in my eyes, no. Sure, their fans may have been naive at times, but show me one club that's 'shown ambition' (ie, massively spent beyond their means) and had fans rally against it. 'No, we're spending too much, this isn't right…' they're not words you hear, ever.
Maybe if our culture encouraged spending within our means then this wouldn't happen as much, but that culture isn't the EFL's fault. They haven't built up this world where spending is not just accepted but celebrated and expected, never questioned and when things go wrong accountability is laid anywhere and everywhere but those who benefitted most. I'm not blaming all Bury players, but some of them demanded and got wages well above the going rate for a third-tier club, did they not? It could be argued that if there was a wage cap of some sort, a third-tier spending limit that wasn't as much about what you can afford as what is sensible, then this wouldn't have happened.
The EFL are not more to blame for this than Jimmy Hill or the owners who speculated on success and got failure. They have put Bury in this hole, just as the likes of Leicester, Wolves, Sunderland, Ipswich and Southampton have.
Why those clubs? Because in the past, they've had stints in League One, they've spent more money than others (because they can) and then the others have been forced to try to keep up. What do a small club like Bury do in a division where Sunderland can spend £4m on a striker, or even the likes of Portsmouth splash out near on £2m for John Marquis? Spend money they can't afford trying to keep up? Or do what my club are doing, recruit quality but in such short numbers you're only one injury away from not being able to field a matchday squad? Too many take the first option and then get upset when it all goes badly wrong.
I'm not blaming those clubs directly, but they're just one part of a huge problem that cannot be blamed on one organisation or individual. Likewise, asking the big clubs to filter more of the money down is an argument that angers me. Do I think Premier League money is ridiculous? Yes, of course I do. However, when supporters in towns like Bury, Mansfield and the like would prefer to sit on their arse and watch Liverpool on Sky Sports than got to a local game, it's never going to change. Fans who go to Gigg Lane every week are no different to those at Field Mill, Sincil Bank or anywhere else in the EFL, making it all the more baffling when I see people hoping Bury go under because they had a bad experience there last season. Grow up, I'd rather they were at a ground watching football than at home thinking it's a bloody TV show.
I don't think these bigger clubs should be bailing Bury out though; they overspent, they aspired to be something they couldn't achieve and they're reaping the consequences. Why should Manchester United hand money out? Bury have been badly run for ages and that isn't the fault of the bigger clubs, it's a product of the current football climate. If your local shop is badly run and goes under, is that Tesco's fault? Possibly they contribute to it, but why should they, Asda and other supermarkets bail out your badly run store? They shouldn't. It's reflective of the sense of entitlement society feels these days. Back when I was a kid you got what you worked for; now people expect to be given something when it all goes wrong. Manchester United, frankly, owe Bury nothing. No do Manchester City; they even gave the club use of a training ground, free of charge!
I do question the Neville brothers in all of this. If a club had a stand named after my Dad, if my Mum was a life-long member of staff, I might have been tempted to invest in them rather than Salford City. To hear Phil Neville bleating on about it on Talksport almost made me sick. He's not quite up there with Steve Dale in terms of making me want to smash my laptop with an axe, but he wasn't far off. He's so sorry to see what's happening, it's such a huge shame, that he's helped Salford City outspend everyone in the National League, once again creating a 'keeping up with the Jones' culture that helped see off Gateshead. Now he's bleating on about how sad the situation is, but why him? Bravo Neville, bravo.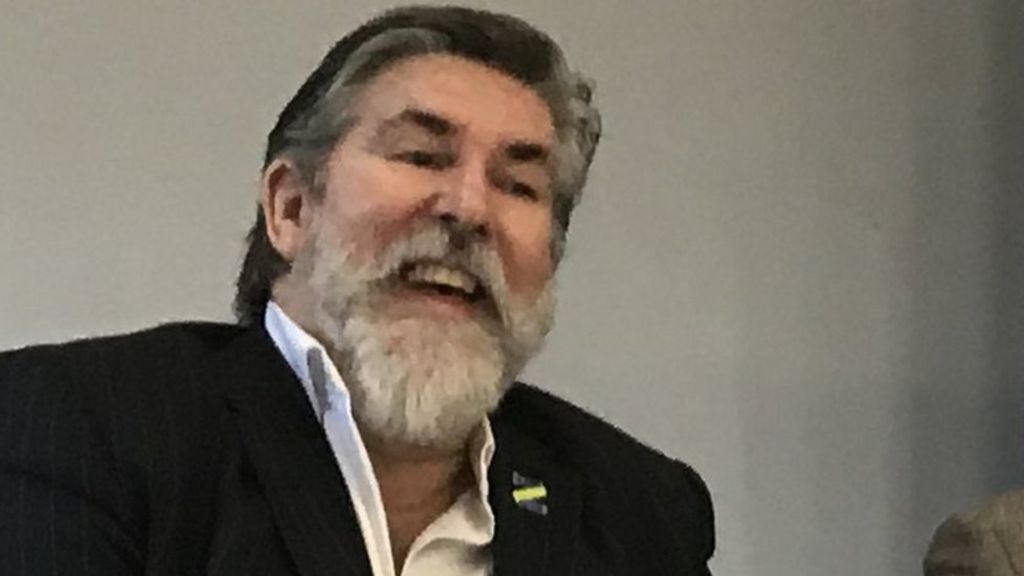 The sad fact is, whatever the EFL attempt to do about ownership and sensible spending, it will backfire. The Premier League is widely to blame for a lot of these issues and, by association, Sky Sports too. They're ready to condemn Dale with their sensationalist show, counting down like deadline day as if it were a reality tv show rather than people's lives, but they're a major part of the problem. The whole sorry circle will keep going round and round, but I'm not sure where it will ever stop.
The Premier League has it's tentacles in our game now, and by 'our' game I mean the real EFL; the clubs that form part of a community and live almost hand to mouth. We support clubs that need to have some form of regulation that protects them from themselves as much as outside sources. The whole 'Financial Fair Play' thing is not fit for purpose, not when the likes of Salford City and Forest Green Rovers can spend huge sums of money and in turn, pressure other clubs to do the same.
It's all well and good saying those two clubs can afford what they do and therefore it's fine, by what challenges does it create for other clubs, such as Macclesfield or Morecambe? The former have overreached time and again in pursuit of the Football League, the former manages to remain happy with finishing above 23rd every year. Would a Morecambe-esque approach be accepted at Mansfield or Swindon? Unlikely, but if the playing field is continually uneven thanks to clubs getting round the income v expenditure model that FFP should promote, then they'll overspend if they can.
Of course, wage caps and the like would not be that simple to implement. If League One had such a cap and Sunderland suddenly appeared with Cattermole, Oviedo and McGeady on huge sums, how would it work? Would those players be released from their contracts immediately? Would they be forced to take a pay cut? Or, should a wage cap be based on income from gates, not from sponsorship deals like Ecotricity's with Forest Green? Even so, Sunderland or still skewing the numbers in League One and for clubs like Lincoln City, big decisions have to be made which some supporters will be angry about. 'Get the chequebook out Mr Chairman' is a statement I see time and again across Twitter from supporters of different clubs, but those same fans will be asking Manchester United or Liverpool for a payout and moaning things are not fair when it all goes wrong. Those fans will boo a manager spending within his means and losing matches, but will cry things are not fair if that same club overspends and get into difficulty.
Whatever the answer is, I don't have it and nor do the EFL. The battle between them and the FA has continually torn our game apart. The two associations have never got on, not since the northern clubs formed a Football League in 1888 that wasn't governed by the FA. Those same clubs wanted to play in the FA competition, the FA Cup, but also in the league. Eventually, the big clubs decided they wanted to break away and tried in 1986 before finally, a Greg Dyke led revolution ended up with us having a Premier League. Ever since then, the problems have increased and developed, but they've always been there. If the two organisations had simply come together in 1888 and sorted out the issues, we might not have a Premier League. For me, that's where the trouble really started, back in 1992.
Clubs in the Championship want a promotion to the Premier League and the riches it brings; they're losing £1.5m per day collectively in the pursuit of such riches. Players are demanding more and more money in the Third Division; rumours are that James Norwood earns £11,000 per week in the same division as Rochdale, Lincoln City and Bury. Rich men who want a project are investing in clubs who will not sustain themselves when the money runs out; for Forest Green and Salford City read Rushden and Diamonds.
The EFL are not solely to blame for Bury's troubles, but they've played a huge part. Fit and proper tests didn't weed out Steve Dale because they weren't conducted, for whatever reason. Rogue owners, like Dale, are helping fuel the problems we have, but they're not the reason they've sprung up. Dale is a vulture, a scavenger who has seen an opportunity and grabbed his chance, but Bury were in crisis when he turned up. The EFL might have stopped him investing, maybe even Stewart Day, but did these people keep an ethical man out of the buying process? Was there a passionate, lifelong Bury supporter waiting in the wings, like Blackpool had with Simon Sadler? If so, where is he now? What choice did the EFL have in truth?
Players. Agents. Owners. Managers. Fans. Other clubs. The EFL. Steve effing Dale. Stewart effing Day. They've all played a part, complicit or otherwise, in the Bury saga and sadly the situation won't change after it's over. History will repeat itself. Owners will overspeculate, managers will demand more investment to save their own skin, fans will add pressure to the managers, other clubs will inflate the market place and it will all keep on happening,  again, and again, and again, not matter how many time Kevin from Bury tweets #f*cktheefl on Twitter.